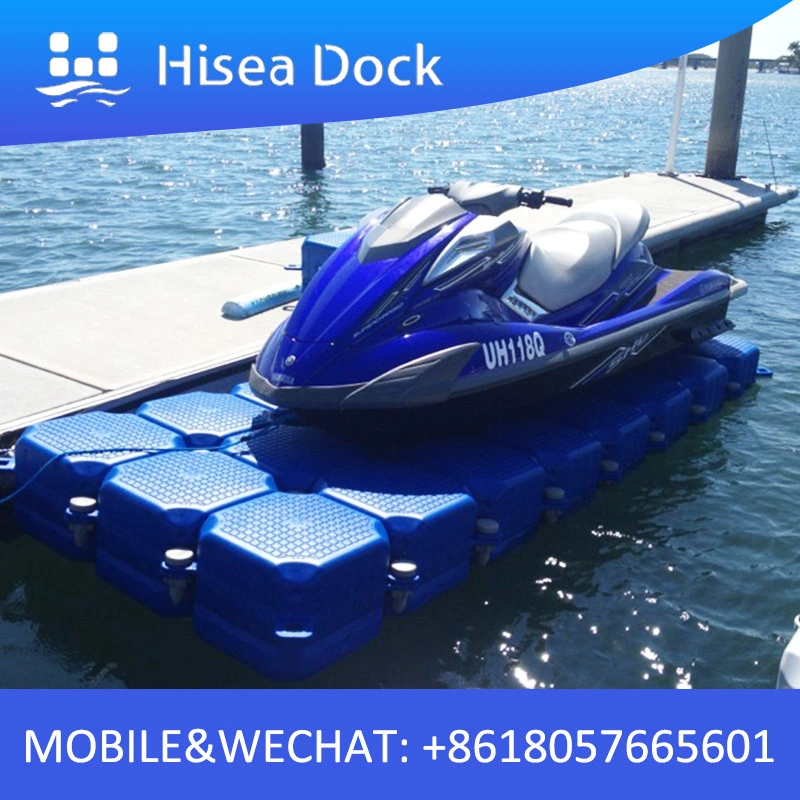 The plastic jet ski dock is made of efficient new-generation HDPE (high density polyethylene).
The Jet Ski slider possesses the same great advantages as the dock system.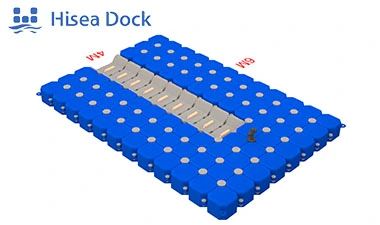 The Jet slider is lightweight, but thanks to its technology, it is resistant to impact, chemical products, UV rays and severe weather conditions.
The HiseaDock floating Jet Ski Dock slide system is a unique dry dock system. Its exceptional design prevents any disproportionate strain on the hull by distributing the watercraft's weight very evenly. The Jet slider is assembled without any moving parts, which might be damaged or which require maintenance. Designed to simplify your needs, HiseaDock makes it possible for you to walk around your pleasure craft making boarding, servicing and doing maintenance on your watercraft much easier.
As modular, you can combine multiple platforms with the appropriate accessories and if you wish, you can disassemble and reassemble for other uses.